Shameeka is a woman of great heart and spirit, sensitive to the Lord's call to help those in need.
When a home healthcare position opened in California, she knew it was His will for her, so she quit her airline job in Houston and headed west. "I was so excited," she says.
She'd be staying at her employer's home until she found her own place, but when she arrived, she discovered the woman was a hoarder. Her home was in shambles.
Shameeka was undaunted. She was going to make it work, but after a week the woman told her to leave. "I was here alone. I didn't have anyone to lean on but the Lord," she says.
She prayed for guidance, and through a 211 referral, the Lord led her to our Center for Women and Children, where she found safe shelter, nutritious meals and the encouragement of our loving staff. "I was very thankful not to be on the streets," she says.
With her physical needs met, Shameeka was able to focus on getting back on her feet. She entered our Women's Discipleship Program, where chapel services, Bible studies and Christian counseling strengthened her faith. "I have a deeper knowledge of the God I serve and a deeper understanding of His Word," she says.
Shameeka has shared her faith and compassion with other hurting women in the program and realized that God brought her here to bless others' lives as well as her own.
Meanwhile, job skills training and vocational classes have prepared Shameeka to reenter the workforce. After graduation, she plans to follow the Lord's lead to her next ministry opportunity. "I believe God has good things in store," she says.
This year, Shameeka will be celebrating Christmas filled with the great joy of God's love. "I thank God for this experience. It made me a better person. I'm more mature in Christ."
To read this issue of Bay Area Hope, click here.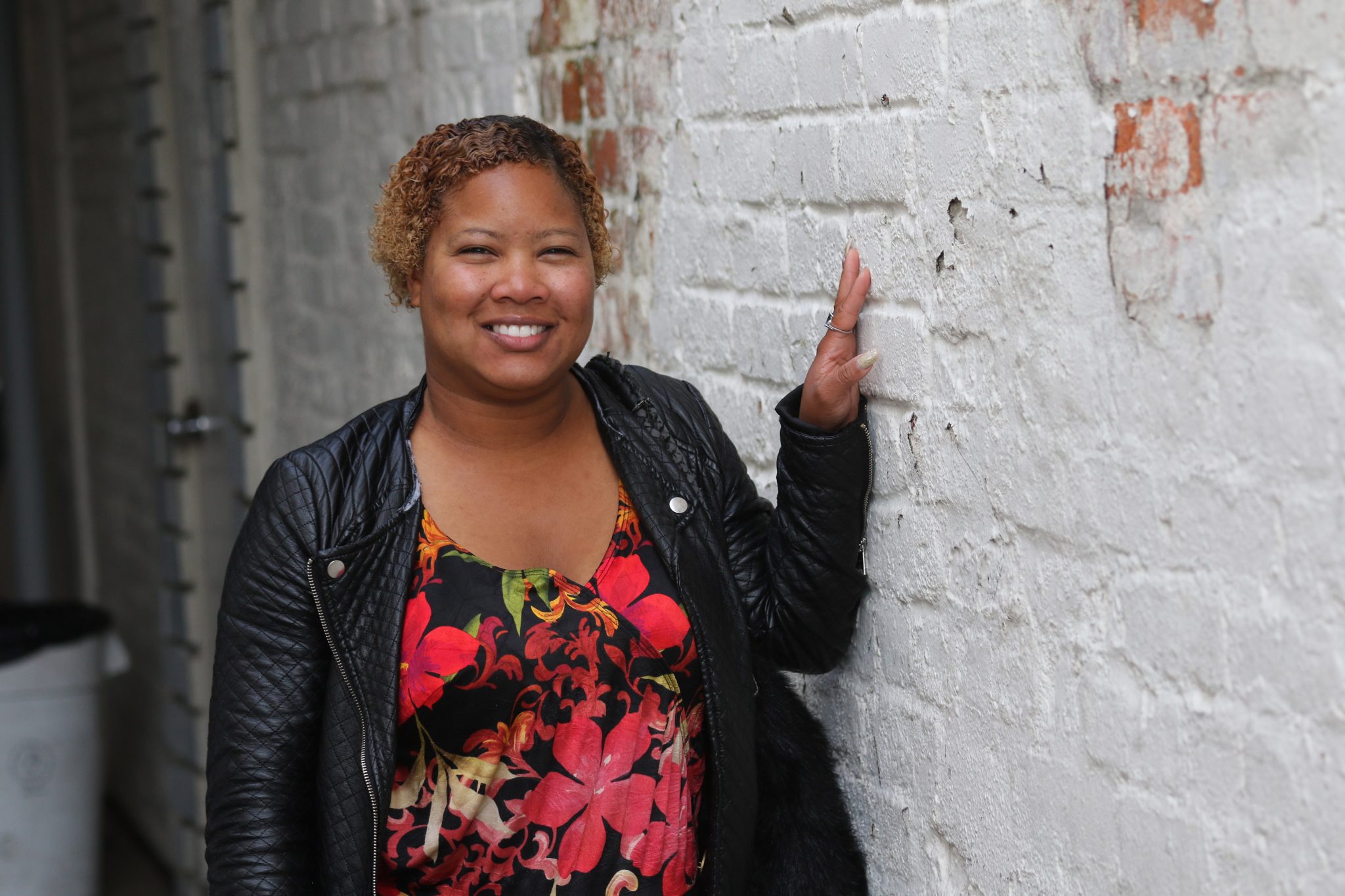 Help other people like Shameeka…
Shameeka's story of hope and healing is inspiring. Our long-term recovery programs exist to help other men and women find healing. Will you help provide this help to others?