Because of you, she has joy in her heart this Easter!
"I thought I finally had it all together," Nabreshya says. "I was clean and sober. I had regained custody of my kids. I had enlisted in the Air Force, and all I had to do was pass my physical exam. My ship-out date was set for February 8."
But a week before she was set to leave, Nabreshya's drug test came back positive for methamphetamines… a drug she had never even used.
Authorities immediately took her children again. She requested another drug test, but it would be 10 days before she would get results. In one day, she thought she had lost her Air Force career and her children.
After years of childhood trauma and drug abuse, which cost Nabreshya custody of her kids, she had already endured so much. She'd worked hard to turn her life around and got her kids back. Then that positive drug test came back.
"The staff encouraged me to surrender everything to Him."
"Fortunately, the second drug test came back negative," Nabreshya says. "But I had to wait until May for the court to decide whether I could have my kids back. In the meantime, I came to the Bay Area Rescue Mission. I was suddenly surrounded by all these powerful testimonies of how God had worked in their lives. The staff encouraged me to surrender everything to Him. Everyone here loved me so much, and I felt at home."
Here at the Rescue Mission, Nabreshya gave her life to God and began to take classes, attend Bible studies and pray. She gave everything to God and believed that everything would turn out okay. Slowly, her fear and anxiety turned to peace.
Two days before Mother's Day, the court gave her custody of her children! Her goal now is to return to the Air Force.
With Jesus' love in her heart and hope for the future, Nabreshya is grateful for your support this Easter. "The greatest gift the Rescue Mission gave me is help discovering a relationship with God," Nabreshya says. "That's something that will never leave me. I hope the donors continue supporting this place because the love here is real."
To read this issue of Bay Area Hope, click here.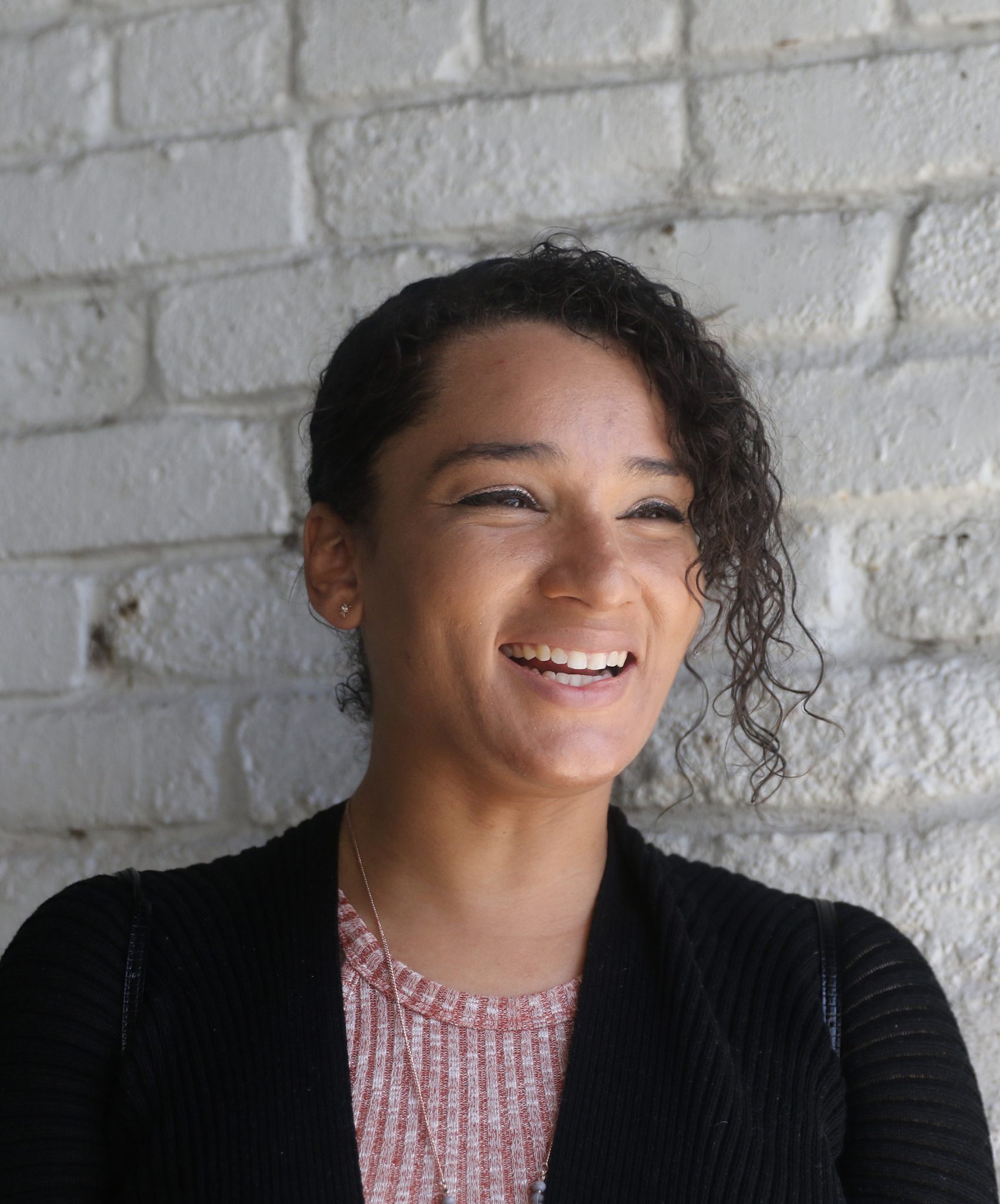 Help other people like Nabreshya…
Nabreshya's story of hope and healing is inspiring. Our long-term recovery programs exist to help other men and women find healing. Will you help provide this help to others?