"The Rescue Mission gave me a second chance at life."
Raul's heart was torn as he made his way to the store to buy alcohol. He didn't want to drink anymore, but he was in bondage. "I started drinking at 14… I became dependent. Eventually, I needed alcohol to function."
Over the years, his addiction cost him everything he held dear – his relationships with his children, his jobs, his home. "I had nothing," he says.
As he walked to the store that day, his desperation drove him to reach out to God for help. "I was so depressed and fed up with my life," he says. "I prayed, 'Please help me change. I don't want to drink anymore.'"
Two weeks later, Raul was hospitalized for kidney failure. "The doctor told me I would be on dialysis for the rest of my life, but my kidneys recovered. Only God could have done that," he says.
It was the catalyst Raul needed to change. God had answered his prayer. When he was discharged, he entered our Men's Discipleship Program, where Bible studies and chapel services led him to faith. "I found out who Jesus is and surrendered my life," he says.
"I was lost, but now I'm saved."
Our counselors have helped Raul find emotional healing, as well. "I didn't like myself or think I could accomplish anything, but now I have a lot of confidence."
Raul graduated from the program and is staying here while he receives construction training at RichmondBUILD Academy. "After I finish, I can join a union and start working," he says, happily.
His relationships with his children have now been restored and he's looking forward to getting his own place where they can stay. "They see a different me and they're proud."
As Raul celebrates this Thanksgiving, he feels incredibly thankful for your compassion and support – and how it's given him a fresh start. "The Mission gave me a second chance at life."
To read this issue of Bay Area Hope, click here.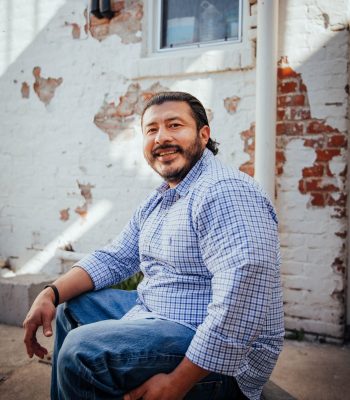 Help other people like Raul…
Raul's story of hope and healing is inspiring. Our long-term recovery programs exist to help other men and women find healing. Will you help provide this help to others?