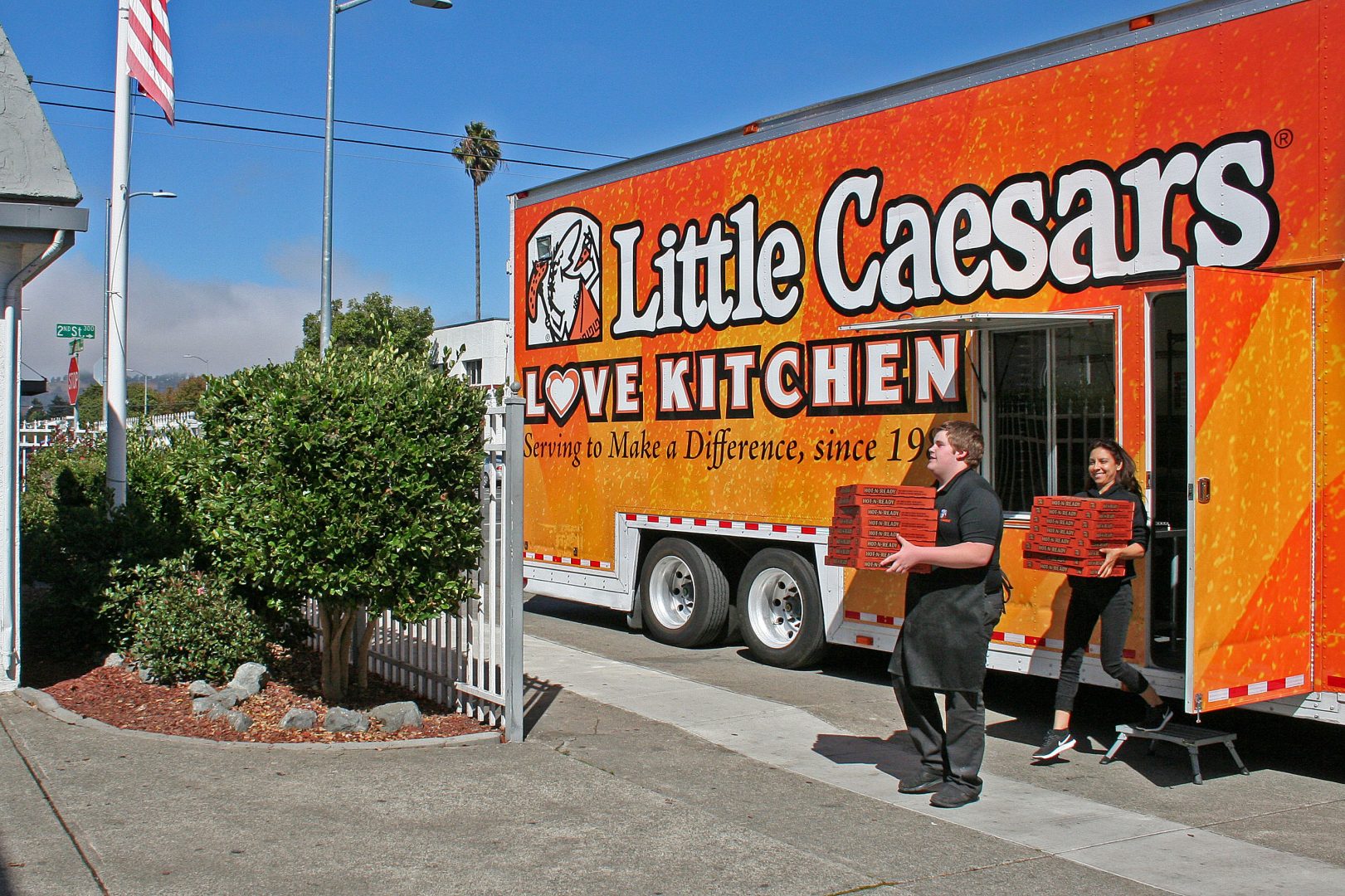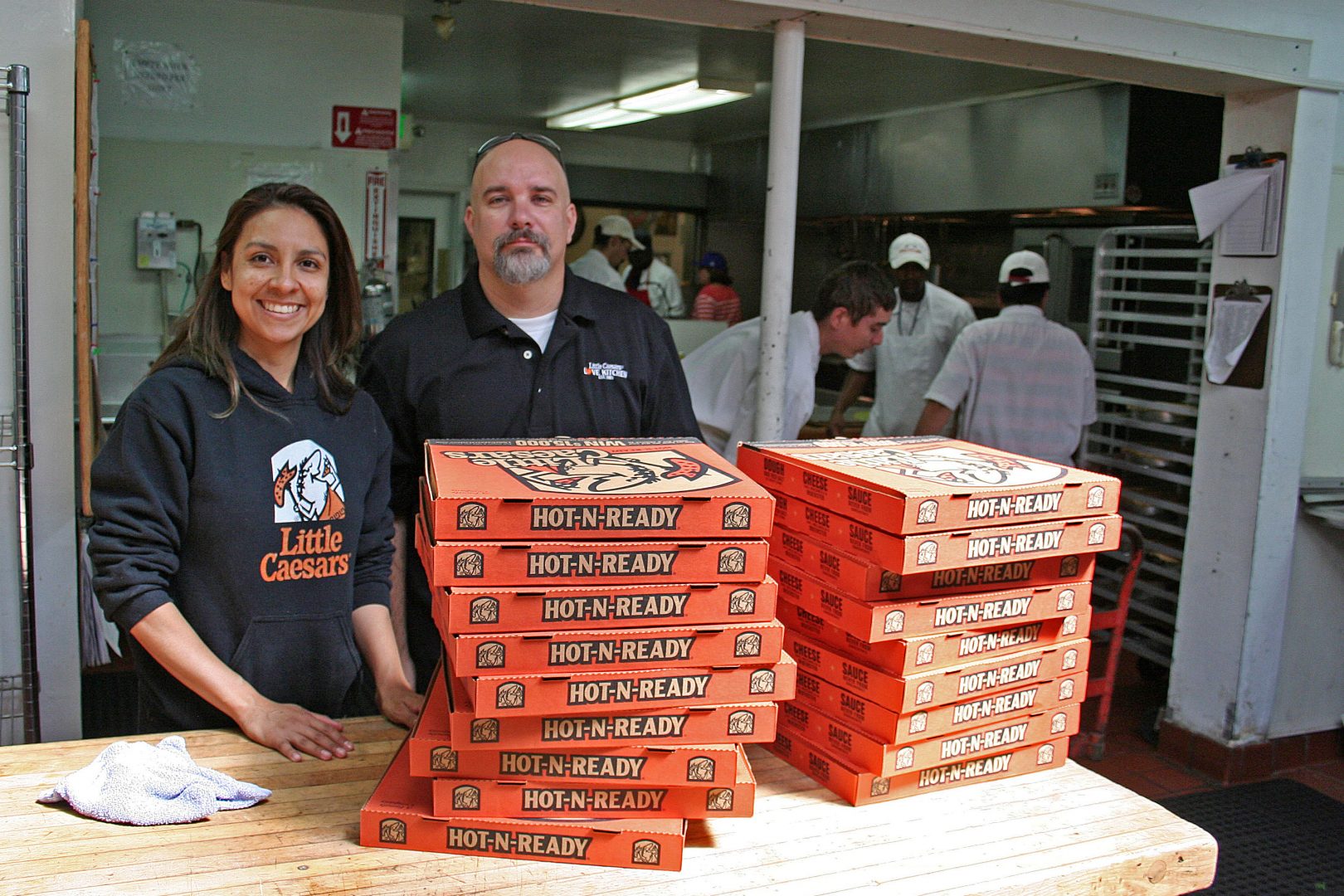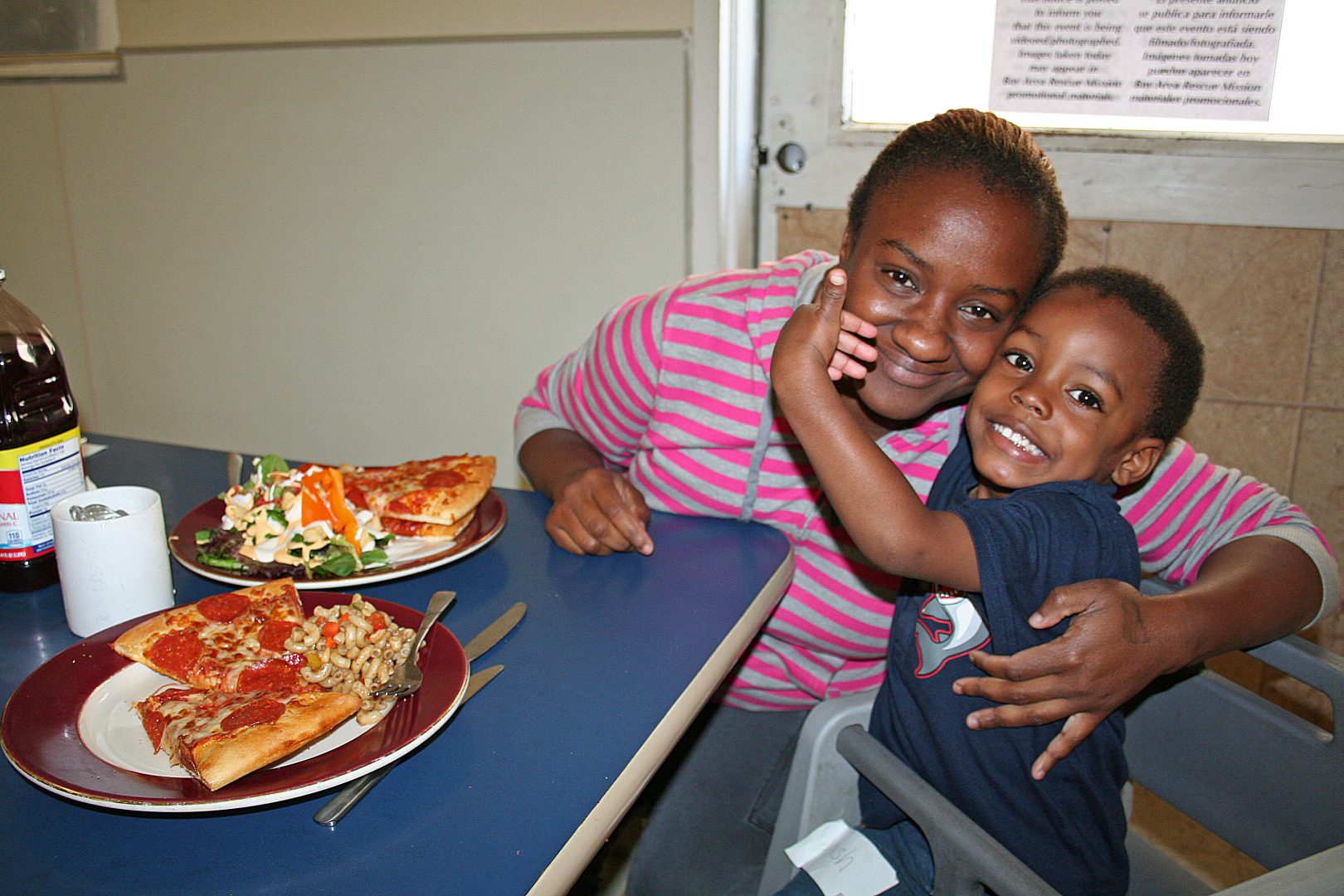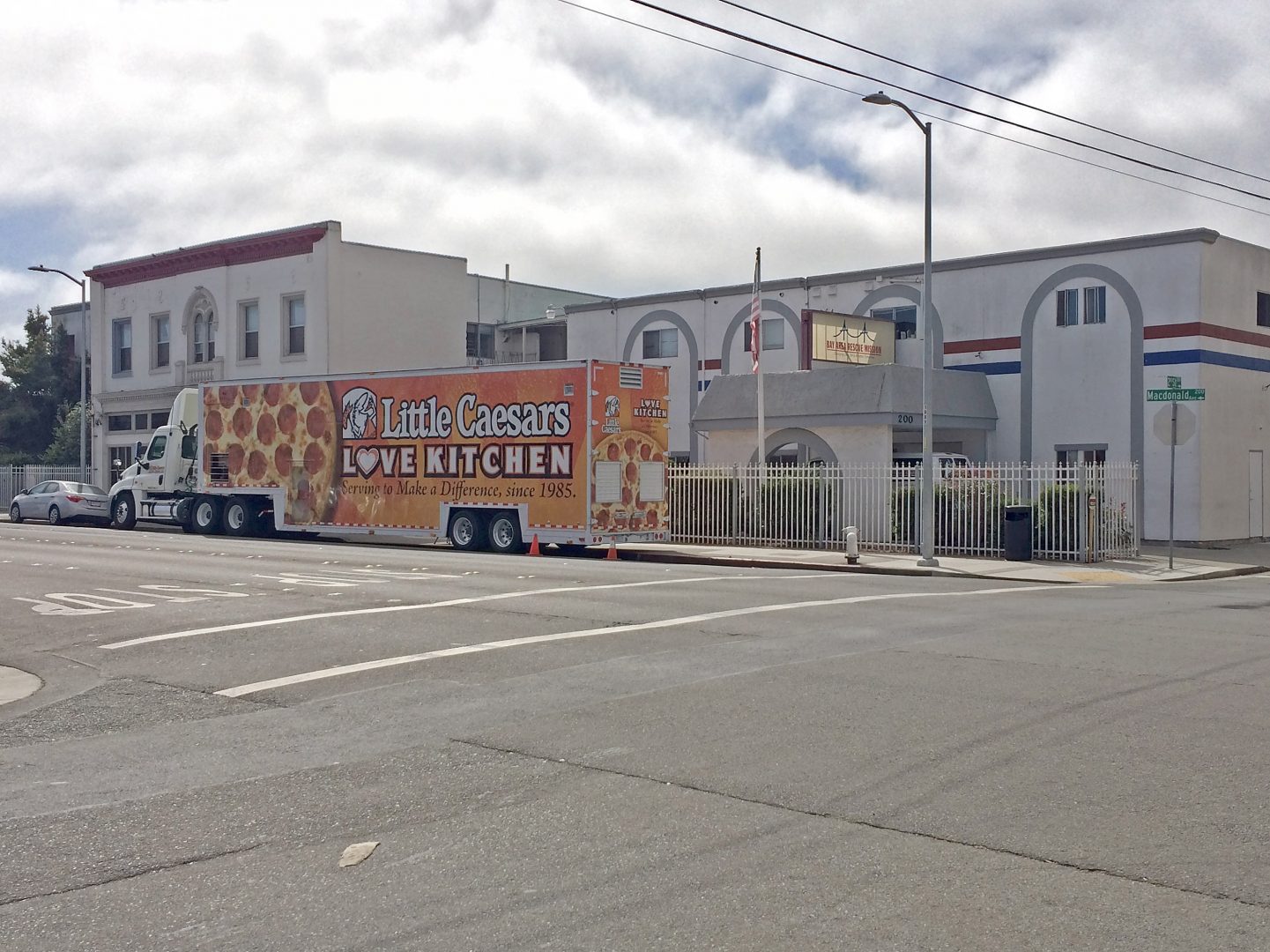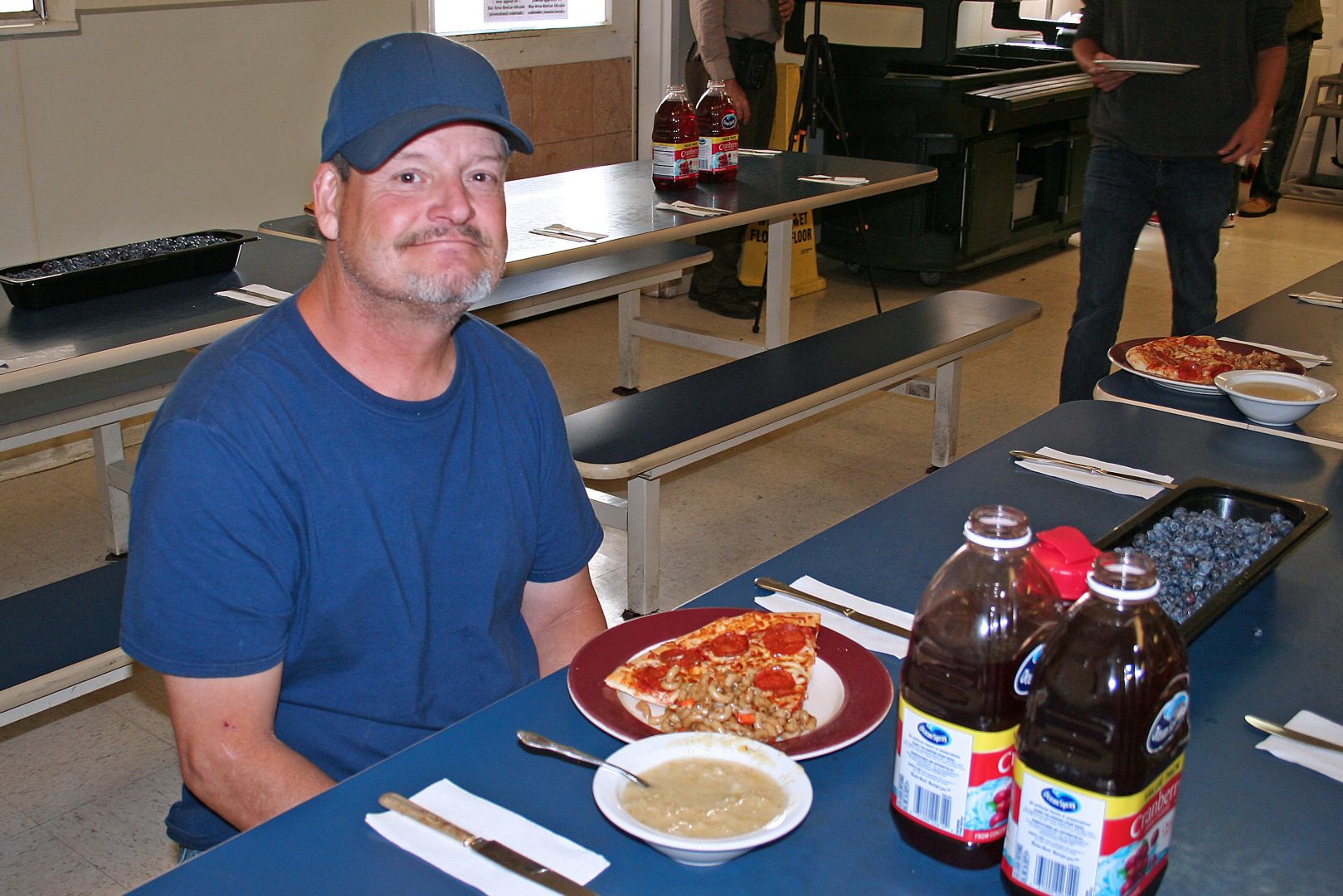 FOR IMMEDIATE RELEASE
Media Advisory
PIZZA! PIZZA! Comes to the Bay Area Rescue Mission 
Little Caesar's is bringing its huge, 18-wheeler 'Love Kitchen' to the mission to share pizza love with the homeless on February 15, 2022
Richmond (February 8, 2022) – On Valentine's Day, people around the world send cards, candy and flowers to share their love with family, friends, and partners. Little Caesar's is extending Valentine's by one day this year so it can share its love with our homeless community by serving fresh hot pizza at the Bay Area Rescue Mission (BARM). The 'Little Caesars Love Kitchen' is a fully equipped pizza kitchen on wheels – 18 wheels to be exact. This colorful, semi tractor-trailer rig travels the country serving up fresh pizza to guests of soup kitchens, homeless shelters, and to victims and first responders of major disasters. There are actually two 'Love Kitchens' in the US: one for the west and one for the eastern part of the US.
"Serving pizza to those in need is our way of giving back to communities where we do business", said Lisa Ruthven from Little Caesar's Corporate office. "Since we started this program in 1985, we've served pizza to more than 3.7 million people who were struggling in one way or another."
The west coast 18-wheeler will park in front of the shelter at 9:30 am when the pizza creation will commence. Employees from the local Little Caesar's restaurants will be the master pizza chefs: blending and tossing dough, adding all the toppings, and baking fresh, piping hot pizzas right in the rolling, cross-country kitchen. The truck will leave when all the pizzas are baked. The pizzas will be in a warmer in our kitchen until served in the BARM kitchen to shelter guests at 11:00 am. Due to COVID precautions, we'll be serving pizza just outside the shelter at noon to any hungry person in community. True to our slogan 'Love without Limits', our doors are open to anyone in need. We expect to serve 2 free slices of pizza, along with pasta salad made in the BARM kitchen, to about 100 individuals.
This will be the fourth year Little Caesar's has come to BARM to share the pizza love. Mission Chef Chris Dykes said "Our guests are always excited to see the huge orange pizza truck parked in front of the mission. Just seeing the brightly decorated tractor-trailer kitchen is part of the fun. Yes, they enjoy the great pizza but it's more than that. The Love Kitchen shows our struggling neighbors that others in the community care about them, as well".
Tuesday, February 15, 2022
9:30am 'Love Kitchen' starts baking. Will be parked in front of the shelter until all the pizzas are complete
11:00 am – 11:45am serve shelter guests
12 noon – 12:45 pm serve pizza to community residents
200 Macdonald Avenue, Richmond, CA
The media is welcome to join us for pizza!
Contact Info:
Please direct questions to Steve Lee, Digital Service Manager Office/Cell (510) 215-4798 email: stevel@bayarearescue.org  – Stephanie Sewell, Vice-President of Development (510) 215 4889 email: StephanieS@BayAreaRescue.org
###
About the Bay Area Rescue Mission:
The Bay Area Rescue Mission is a 501(c)(3) non-profit organization intentionally located in the heart of Richmond, California. It serves impoverished men, women and children 24 hours a day, 365 days per year. As a privately funded organization, it depends on the generosity and support of donors to provide integrated services to people in need, both the homeless and those struggling to make ends meet and serves as a valuable resource to the city and county. It is unrelenting in its commitment and dedication to those who are hurting in our community.
About Little Caesar's Pizza:
Headquartered in Detroit, Michigan, Little Caesar's is the largest carryout-only pizza chain and fastest growing pizza chain in America. Founded in 1959 as a single, family-owned restaurant, Little Caesar's has become the third largest pizza chain in the world and today has a presence in all 50 US states as well as 20 countries and territories worldwide.