"I was going to die if I continued down the path I was on…"
Michael's mother was a violent woman, in and out of prison for years, so he was raised by his loving grandmother. "She was my heart," Michael says. "My grandmother instilled morals and values in me that I still hold to this day."
But, when he was 20, Michael's grandmother passed away and his grief tore him apart. "She died in my arms. It was devastating."
Michael began numbing his pain with drugs, and for more than 35 years, he struggled with addiction, trying to stay clean and live the godly life he knew his grandmother had wanted for him. But he never processed his grief and wound up relapsing again and again.
Then, one day, he had a stark realization. "I was going to die if I continued down the path I was on. I needed to find a place where I could restructure, refocus, and hopefully, reinvent myself," he says. "That day, I stopped using and came to the Rescue Mission."
Michael entered our Men's Discipleship Program, where Bible studies, devotions and chapel services have strengthened his faith and transformed him from the inside out. "I've grown closer to God and I'm learning to exhibit the fruit of the spirit."
His growing faith, along with counseling and life skills classes, have helped Michael process his grief. "I'm surrounded with wise people who have listened, kept me anchored and helped me change my mindset."
He gives back to the Rescue Mission by volunteering in our Contact Office and plans to join our staff so he can help other men find healing and hope. People tell him that his grandmother would be proud of the man he's become.
"God is in this place and I want to be a part of it."
Michael is excited to celebrate the restored hope he has been given this Christmas – and wants YOU to know just how grateful he is. "The Rescue Mission gave me guidance, fed me spiritually and emotionally and helped me become the man God intended me to be."
To read this issue of Bay Area Hope, click here.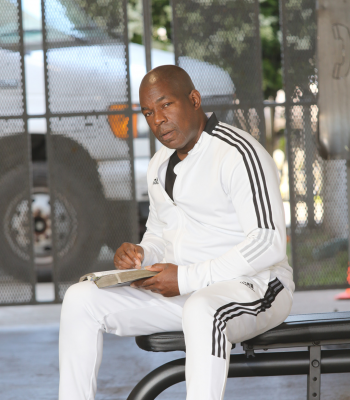 Help other people like Michael…
Michael's story of hope and healing is inspiring. Our long-term recovery programs exist to help other men and women find healing. Will you help provide this help to others?