"The Rescue Mission gave me a safe place to heal."
As a child, Denise was always a daddy's girl. But when her father remarried, she felt cast aside. "My stepmom and I never saw eye to eye. But my dad's life was with his new wife, so whatever she said went."
His rejection of her broke Denise's heart and, when she was 17, she ran away from home. But things went from bad to worse. She was sexually assaulted and didn't know how to cope with her fear and shame, so she began numbing her pain with drugs.
For 27 years, Denise struggled with drug and alcohol addiction. But along the way, she started a family, and it was her love for her children that finally drove her to reach out to the Rescue Mission for help. "I knew if I didn't quit drinking, I was going to die. I owed it to myself and my kids to try."
Denise entered our Women's Discipleship Program, where chapel services and Bible studies strengthened her faith. "I've always believed in God, but I didn't always listen to Him," she says. "Now, I talk to God before I make every decision."
"God's hand is on my life."
Our counselors have helped Denise find emotional healing and develop healthy coping skills, as well. "I'm learning to forgive myself," she says. "I can't take back what's happened, but I can change my behavior and move forward in a different way."
Denise is now studying medical billing and is engaged to be married. After graduation, she and her new husband plan to buy a home for their family. "I have a career and a stable, loving, godly relationship. And my kids have their mom back. They're ecstatic."
It's going to be a holiday season filled with joy for Denise and her family – and she is so grateful to you for this wonderful gift of a new life. "The Rescue Mission gave me a safe place to heal. They saved my life and gave me a fresh start."
To read this issue of Bay Area Hope, click here.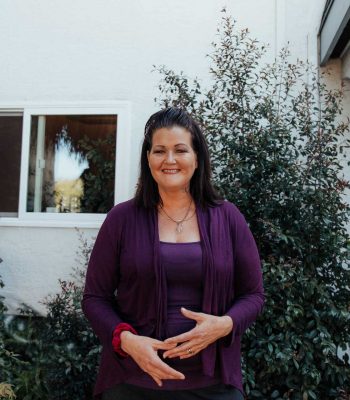 Help other people like Denise…
Denise's story of hope and healing is inspiring. Our long-term recovery programs exist to help other men and women find healing. Will you help provide this help to others?