When Laureen learned that her long-lost daughter and grandchildren were in Atlanta, she was so eager to see them that she booked the next flight. Although joyful, the trip almost killed Laureen. On the plane, she developed blood clots in her heart. 
Fighting for her life, Laureen was unable to work. A mountain of bills piled up. Soon, she was evicted from her home. Sick, homeless and with nowhere to turn, Laureen came to the Rescue Mission for help restoring her body, her spirit and her future.
Laureen is an independent woman who has always worked hard to take care of herself, so being out of a job and living at the Rescue Mission as she recovers her health has weighed heavily on her. "Sometimes, I get a sense of quiet desperation, because I so wanted to work," she shares. 
But now that she's about to graduate from our Discipleship Program, she is thankful she's had this time to grow in her relationship with Christ. In Bible study class, she has been a sponge, absorbing the Word of God. At the Stride Center, she has developed new, marketable skills. Now, she's excited to pursue a career in technology.
At every step of her recovery, Laureen says she has been encouraged by the love and support of the staff, other Discipleship Program members and volunteers. "The staff go the extra mile," she says. "They helped me get back my health."
Because of your support, Laureen, and others like her, find help and hope when they walk through the doors of the Bay Area Rescue Mission – at Easter and always. "Places like the Rescue Mission are so important because some of us aren't on drugs or alcohol, and we're not being physically abused," Laureen says. "But nevertheless, we still need a place to heal."
To read this issue of Bay Area Hope, Click here.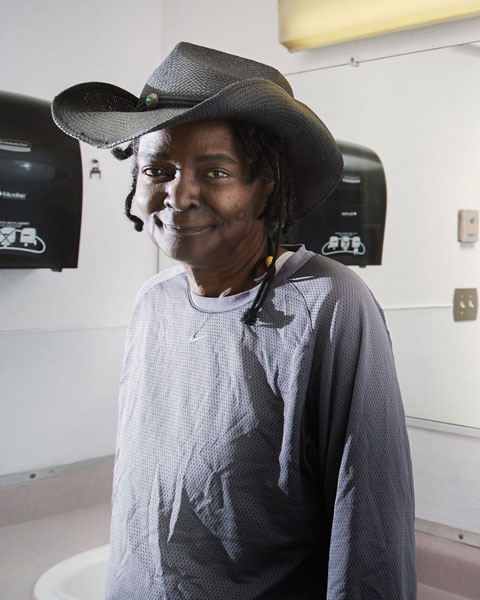 Help other people like Laureen…
Laureen's story of hope and healing is inspiring. Our long-term recovery programs exist to help other men and women find healing. Will you help provide this help to others?