Anne was living in a homeless encampment by the railroad tracks, desperate, wondering how  her life had come to this. "I was in a living hell," she says.  
Not so long  ago, she'd had a home, a job, and a husband, then a divorce brought her world crashing down. "Depression kicked in. I turned to drugs and alcohol and I turned away from the Lord," she says.
Eventually, Anne found herself homeless, living by the railroad tracks. Then, after months of struggling through the endless days and nights, she had a moment of clarity.  "I cried out to God to deliver me," she says.
The Lord answered her prayer. Anne stopped using, but it was only the beginning of God's intervention. "I prayed the Lord would rescue me from the dirt, from the mud, from that life," she says.
It was then a police officer and representatives from the Court-Community Outreach Program came to the encampment. "They asked me, 'Do you want to have a life or do you want to stay here?' I said, 'I want a life.' So, they brought me to the Rescue Mission."
Since entering our Life Transformation Program, Anne's relationship with the Lord has been restored.  "Now, I trust God with my life.  I know He loves me, and I see myself as His child," she says.
Anne's growing faith has brought emotional healing, as well.  "Gently and lovingly, the Lord has shown me pain that was buried deep inside and how it caused my negative  thinking," she says. "Now, I leave all the hurt at the feet of Jesus."
Though she isn't certain what she'll be doing after graduation, Anne knows she'll be seeking  God's will for her life. "I'm not the same person I was," she says. "The Rescue Mission has given me a place to heal. It's given me hope."
She's a woman with a heart of gratitude for friends like you who have made her journey possible. Thank you for your continued generosity.
To read this issue of Bay Area Hope, click here.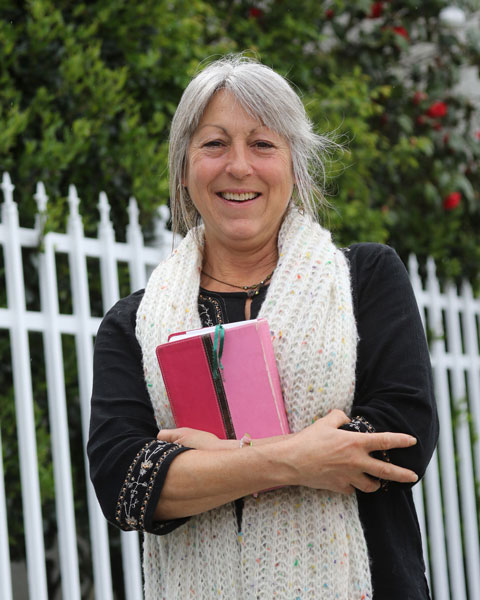 Help other people like Anne…
Anne's story of hope and healing is inspiring. Our long-term recovery programs exist to help other men and women find healing. Will you help provide this help to others?