Corrine had been working as a live-in nurse's aide for many years when the woman she cared for suddenly let her go. "I lost my job and a place to stay at the same time," she says. "I was 53 and homeless. I'd never been homeless in my life."
She had struggled with depression throughout the years, even in the best of times, but when Corrine found herself living on the streets of Richmond for several days, she fell into despair."I didn't want to live anymore," she says. 
Finally, she sought help at a respite care facility, and they brought her to our Center for Women & Children. "I started watching the ladies in the Life Transformation Program. They walked with their backs straight, with confidence. I wanted to carry myself the way they did, so I entered the program." 
Since then, Corrine has found confidence in Christ through Bible studies, mentoring, life skills classes and counseling. "I used to only call on Jesus when I was in trouble. Now, I depend on Him completely," she says. 
She's also gained confidence in how to deal with her depression. "It used to be a dirty secret I didn't want anyone to know," she says. "Now, I'm more open. I've talked with the counselors, and they've given me the help I need. It's made me a more positive person." 
Recently, Corrine had emergency surgery for a life-threatening intestinal issue and has been recuperating at the Rescue Mission. "They've taken good care of me," she says. Corrine graduated, but is staying here  while she continues to heal. Meanwhile, she's working in our Clothing Closet, caring for others. "I clothe the program ladies and shelter guests," she says. "I love  helping people, and I hope to work at the Rescue Mission one day." 
This Christmas, as Corrine celebrates Christ's birth, she'll also celebrate the  joyous new life she found inside our doors… because of your compassion. "Before I came to the Rescue Mission, I was dead inside. Now, I'm alive in Christ and my future is bright." 
To read this issue of Bay Area Hope, Click here here.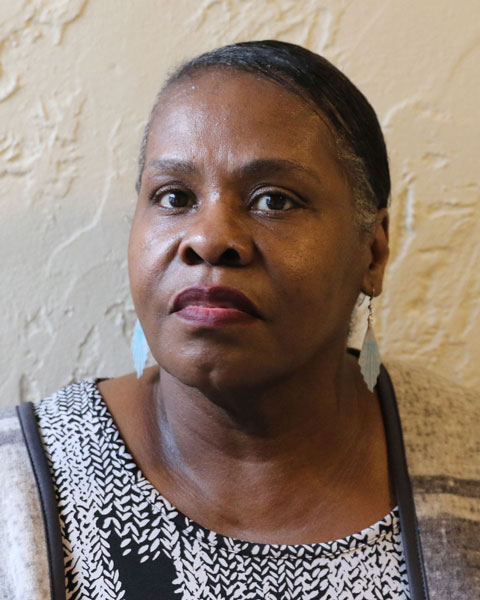 Help other people like Marcus…
Marcus' story of hope and healing is inspiring. Our long-term recovery programs exist to help other men and women find healing. Will you help provide this help to others?