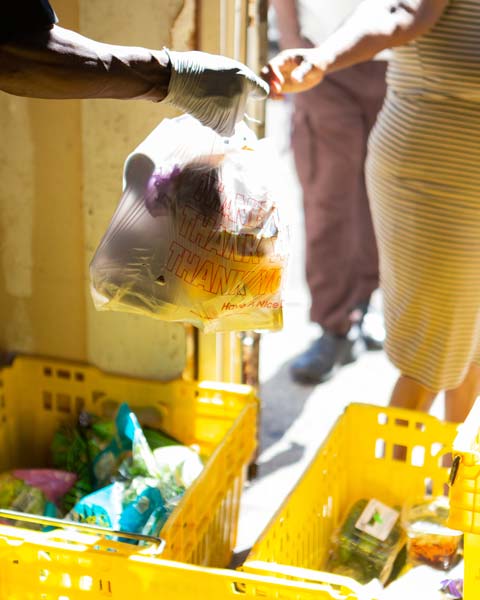 FOR IMMEDIATE RELEASE
Media Advisory
Media Contact: 
Stephanie Sewell
Vice President of Development
Bay Area Rescue Mission
(510) 215-4889
Steve Lee
Digital Service Manager
(510) 215-4798/Cell (510) 334-1345
email SteveL@bayarearescue.org
info@BayAreaRescue.org
www.BayAreaRescue.org
Free 1000 Turkey Box Giveaway for the Community
Richmond, California; November 24, 2020 – "We are ready to give out 1000 Thanksgiving Food Bags", exclaims Mission Director, John Anderson. "These 'Boxes of Hope' will help those forced to make the hard decision of either paying rent, utilities, or putting a traditional Thanksgiving meal on their table."
1000 'Boxes of Hope' to Families in our Neighborhood Given By the Bay Area Rescue Mission: The Bay Area Rescue Mission has upheld this beautiful tradition for 40 years. Thanks to our donors' generosity, we supply the entire Thanksgiving meal to our neighborhoods in need. Our goal is for families to enjoy quality time while eating a yummy meal during the holiday season. Our desire is this will be one less thing the families in need will have to worry about, especially during this challenging season of COVID. This event gives the Bay Area Rescue Mission a sense of belonging and a way to express the importance of family.
When: Tuesday, November 24, 2020, from (9 am-11 pm)
Where: Parking Lot – 123 Macdonald Ave Richmond, CA
The Bay Area Rescue Mission is a 501©(3) non-profit organization intentionally located in the heart of Richmond, California, where it serves impoverished men, women, and children 24 hours a day, 365 days a year. When we provide a Thanksgiving Meal for struggling individuals and families, we release them to use this income on other life essentials.
We are a privately funded provider of integrated services to people in need. We have a vital role in the city as a valuable resource to both the homeless and people struggling to make ends meet. We are unrelenting in commitment and dedication to the hurting people in our community.
For more information about the Bay Area Rescue Mission 510-215-4798, email info@bayarearescue.org, or visit us on the web at www.BayAreaRescue.org.
###