Matt lay in the park, his coat pulled tightly around him, shivering in the December cold, wondering how his life had come to this.
"I didn't want to live anymore. Now, I've learned to love myself again."
He'd been a diligent young man, happy to work alongside his close-knit family in their brokerage business. But, when he was 27, a motorcycle accident set his life on a destructive course. "I developed an addiction to pain pills, but I thought nothing of it because
they'd been prescribed to me."
It wasn't until the doctor stopped refilling his prescription that Matt realized the gravity of his addiction. "I became really sick and went to the street to get my pills," he says. "No one knew I had a drug problem."
"On the outside, everything looked picture-perfect. On the inside, I was dying."
Over time, Matt's addiction grew stronger, and he couldn't hide it anymore. "I lost myself and everything I held dear, not just material things, but my family," he says.
Eventually, he wound up homeless, sleeping in the park, two blocks from his childhood home. "I was suicidal. I didn't want to live with myself anymore."
It was then he came to the Bay Area Rescue Mission and, through our Life Transformation Program, encountered God and His grace. "The hardest thing for me was self-forgiveness, but now I believe that Jesus has forgiven me, so I need to forgive myself. That's what I've learned to do."
His family has forgiven him, as well, and their relationship has been restored. "It's a miracle and a blessing," Matt says.
He's passed on that blessing at our front desk, answering phones, sharing his testimony and inspiring others to seek healing here at the Rescue Mission. After graduation, he plans to stay in our transitional housing, find work and save money for a home. "I'm looking forward to a fresh start, free from bondage," he says.
This Easter, Matt will be celebrating the beautiful new beginning in his life – made possible by your generous support. "I've learned how to love myself again."
To read this issue of Bay Area Hope, click here.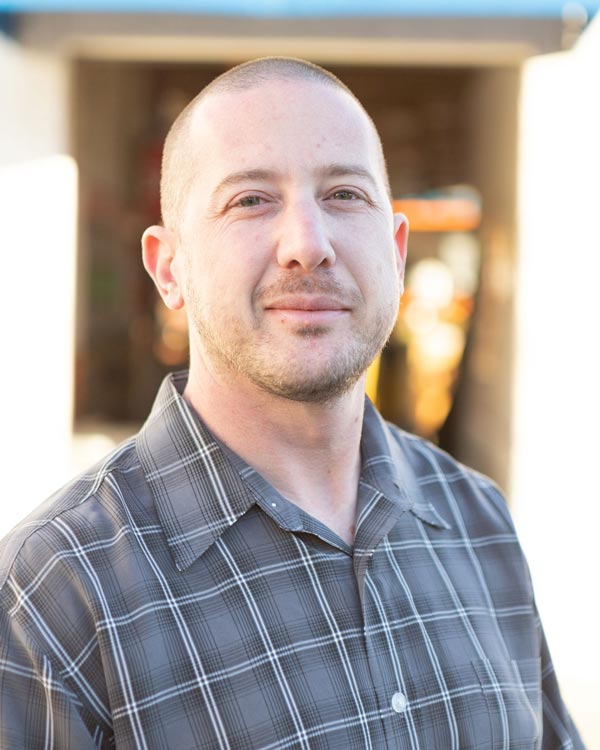 Help other people like Matt…
Matt's story of hope and healing is inspiring. Our long-term recovery programs exist to help other men and women find healing. Will you help provide this help to others?