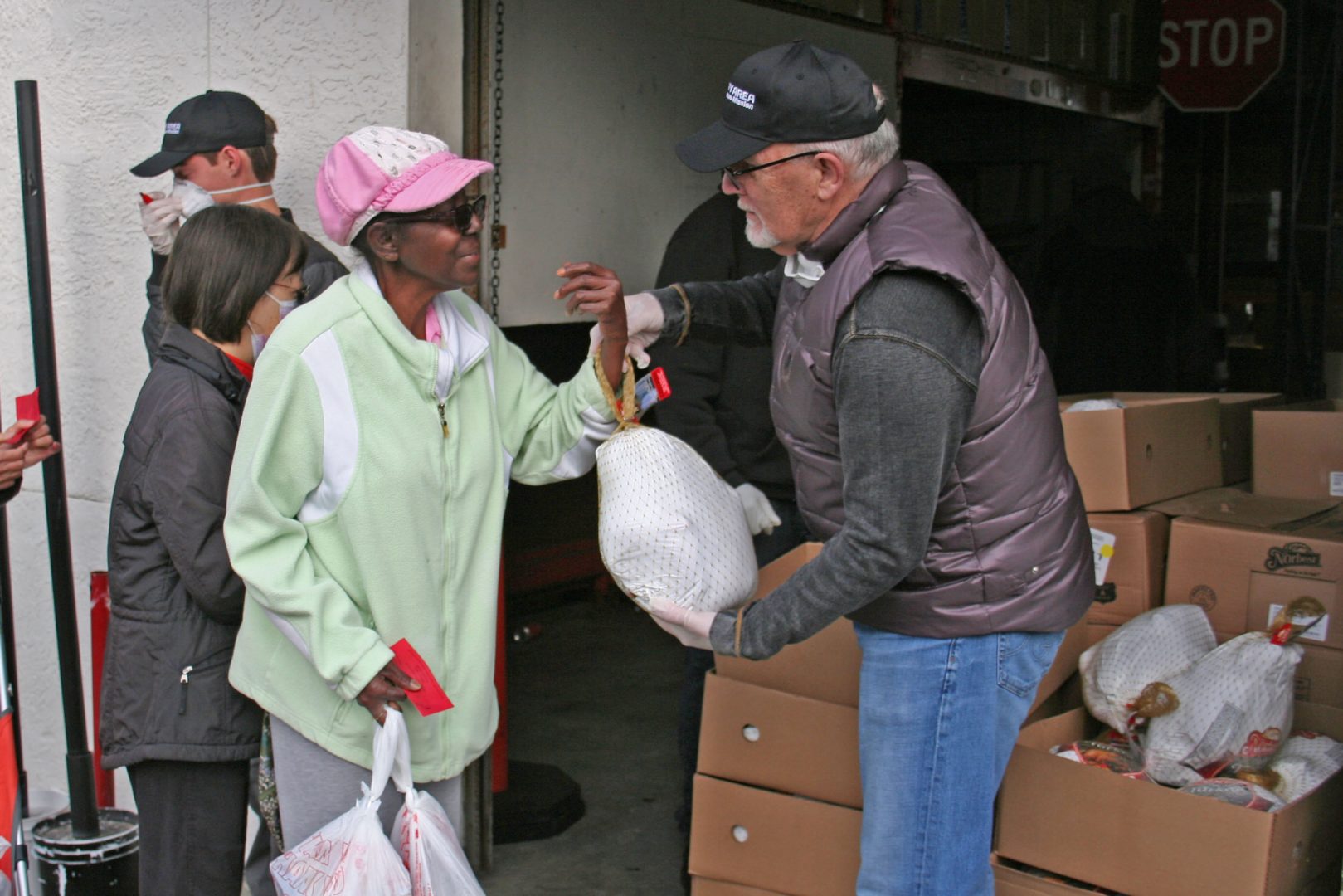 FOR IMMEDIATE RELEASE
Media Advisory
Media Contact: 
Stephanie Sewell
Vice President of Development
Bay Area Rescue Mission
(510) 215-4889
info@BayAreaRescue.org
www.BayAreaRescue.org
Community Thanksgiving Meal Sharing
Richmond, California; November 26, 2019 – Community Thanksgiving Meals Sharing has been a tradition for more than 40 years at the Bay Area Rescue Mission. This event is made possible from the support of private donations from corporations, businesses, and concerned individuals of the greater Bay Area. On Tuesday, November 26, starting at 8:00 AM until 2:00 PM pre-registered community members will receive a turkey, and other traditional Thanksgiving food items to prepare.
"We are blessed to be able to help 750 families this Thanksgiving", said, John Anderson, Director of the Bay Area Rescue. 'These "Boxes of Hope' will help those who often have to make the hard decision of shortchanging other critical needs or putting a traditional Thanksgiving meal on their table. We also invite everyone to come and share a week of Thanksgiving dinner with us in our dining facility at 200 Macdonald Ave, in Richmond, CA."
The Bay Area Rescue Mission was founded in 1965, and now is the largest privately funded multi-service organization in the Bay Area. They offer emergency services and long-term recovery programs and services to people needing and wanting to change the current life circumstances and become their best selves and get their lives back on course.
For more information about the Bay Area Rescue Mission 510-215-4798, email info@bayarearescue.org, or visit us on the web at www.BayAreaRescue.org.
###